Top 5 – Best Stock Options Advisory Service – Reviews – 2018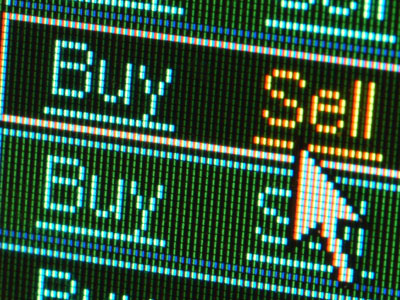 A large number of experienced traders, professionals and analysts run Stock Options Advisory Services to provide alerts on the right options contract to buy or sell and at the right time and price. The most appealing characteristic of such services is their structure which saves you from having to perform any research or analysis on your own. You can simply copy and paste the trades you receive from them and follow their instructions and stand a good chance of turning a profit.

This is exactly what we strive do to in our trading alerts - giving you easy to implement trades with a high chance of making a profit. We cover stocks, options and other trades. If you're interested, you can look into it further here.

A good Stock Options Advisory Service allows you to follow along with their trades and generally offers some sort of explanation as to why they are placing the trade so you can learn as you go. You can find a wide range of service providers, each having its own strategy, trading frequency and medium of signal delivery & you can choose the one that matches your requirements. However, it is important to stay away from scams run by inexperienced traders.

Needless to say, we feel that our particular stock alerts program is the best out there, but in order to help others out, we want to help you by reviewing a few others.

We want to help by separating the good ones from the scams and have come up with the best Stock Options Advisory Services to consider, aside from the one we run:




Options Intelligence Review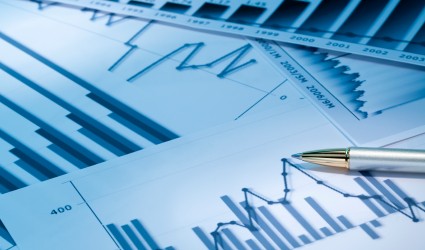 If you have been searching for the best Options Signals Services you may have already heard about Options Intelligence. It is one of the most popular and reputed stock options advisory services out htere. They deliver alerts on a weekly and monthly basis through different platforms including email, text message and Twitter. Their trading strategies are focused on single-leg, short-term opportunities.

A lifetime average winning history of more than 75% with a track record of more than 15 years makes it a reliable option. It has an updated track sheet and offers a 30-day free trial offer. Both of these features go a long way to show that the service is reliable. You can subscribe to the alerts for free and check the performance for 30 days before spending anything.

Options Intelligence service claims to have a win rate of 77% on 3425 trades over a time span of 15 years and this can be verified from the track sheets displayed on their website. It strives to serve traders who are serious about making good stock option trades every month. If you are trying your hand at options trading, this service is definitely one to look into.


Trade-Alert Review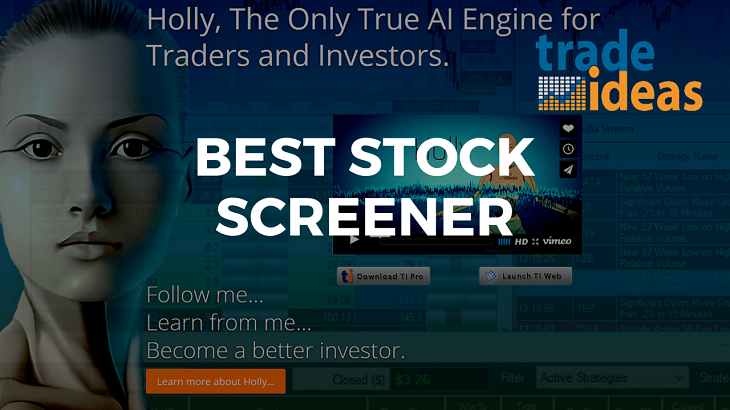 The next on our list of the best Stock Options Advisory Services is Trade-Alert.com which provides real-time stock alerts along with some order flow analysis tools to help traders make informed decisions and maintain account coverage. Established in 2005, Trade-Alert has always worked to set the standards for accurate, timely flow analysis. This service is directed specifically towards experienced traders. While they don't necessarily spoon feed people, they have an incredibly extensive list of tutorials and training options.

As the system automatically alerts you in real-time to potential trade setups, they give you an incredible amount of setups to consider.

This service is geared towards artificial intelligence trading, and it analyzes the entire US and Canadian stock markets daily, and will provide you with a list of setups and timeframes for trades in anticipation of the next trading day.

You can check them out here.

Trade-Alert generates alerts from a wide range of strategies covering a variety of events including Earnings, Merger-arbs, etc. and you can customize the alerts to fit a particular trading setup or strategy.

We highly recommend this service if you're looking to trade seriously on your own while placing your own trades. If you want to just follow along and place trades with someone else advising you, then we recommend signing up for our service or one of the others we recommend here.

We recommend this advisory service because it offers a vast array of real-time alerts through web and instant messaging, provides live support, features customization ability and facilitates on-demand flow recaps.

This is the stock charting service that we use, and you can see our previous in depth review here.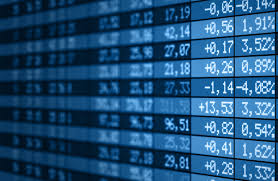 SteadyOptions Review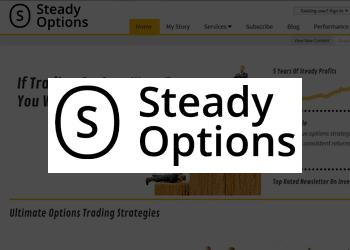 Listed at number three on our list is another nice service dedicated to helping subscribers trade options accurately without having to have deep knowledge about trading. SteadyOptions provides guidance on financial as well as risk management to make sure that risks assumed by users don't destroy them.

This service offers three different strategies that you can select from depending on your risk profile, target returns and portfolio value.

Steady Options provide trading strategies, mainly non-directional in nature and intended to help active traders with a portfolio in the range $10,000 to $100,000. Another strategy is Anchor Trades aimed to generate annual positive returns. This long-term strategy involves buying ETFs correlated to the S&P 500. Steady Condors is a strategy aimed at mid-term investors. It involves risk management in options trading, 2-3 hedged non-directional trades targeting 2-3 percent returns each month.

SteadyOptions lists all the trades, winners as well as losers, on the track record to let users check out their performance. They send trade alerts during market hours so that you can place them at the right time. They offer a free 10-day trial to let you see if the service suits your requirements here.


Princeton Research Review
Established in 1997, Princeton Research aims at helping traders make money regardless of what the market is doing. It offers all the stock options picking, research and analysis information so that the users can profit without having to learn any trading skills or analysis. Specific buy and sell trading alerts are directly sent to the members by text message and email. This enables them to use them quickly to make informed decisions at the right time. You can see their site here

With more than 75 years of combined experience in investing and market trading, Princeton Research follows the Profit Performance Proven, Time-Tested, Market Weathered rules which ensure that your investment is protected from losses so that you keep the profit you make. It has developed numerous strategies in Stock Options, ETFs and balanced equity investments allowing users to generate good returns irrespective of the market conditions. It lists 'Recent Trade' to let users verify performance and offers a 'Free Trial'.


InTheMoneyStocks Review
A proprietary trading, consulting and investment alerts company, InTheMoneyStocks is aimed at guiding swing traders, day traders, options traders and investors to financial success. They use a 'PPT Methodology', an amazing combination of pattern, time and price discoveries utilized and perfected with more than two decades of experience in the industry. Market strategists in their team constantly analyze the stock markets and make calls on everything from stocks to currencies and commodities. They work to not just guide members with detailed and precise market calls but to teach them the PPT methods of investment and trading unique to them, in order to help them progress towards financial independence.

The company was established back in 2007 and they have only progressed ever since. A look at their performance track record can give you an idea about their talent revealed from their consistently profitable market calls. With InTheMoneyStocks.com, you learn how to become a profitable options trader and how to consistently profit in any market condition. They claim more than 2000% returns from their offerings and some people have questioned their methods and results. However, the services they offer can outweigh the complaints and it is something you can give a try.

If you're looking more for something penny-stock related, I would highly encourage you to check out our DekmarTrades Review