Top 5 - Best Day Trading Books That Actually Work – 2023
Last Updated: December 4, 2023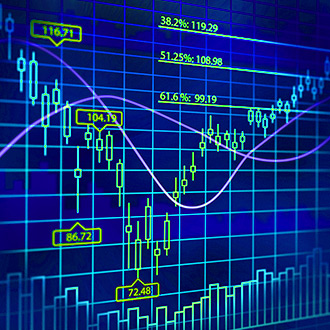 We all know that day trading is not meant for everybody. Staying updated on the events throughout the day and keeping a watch on charts can be very stressful and tiring. Any day trader needs to learn how to manage risk and maintain a level head. And those who are starting a day trading business – whether you're day trading the currency market or stocks - can benefit from some of the useful day trading books written to help traders understand exactly how it works and explore the essential strategies to profit on small price movements. Day Trading books can teach readers about risk management, strategy, psychology and technical analysis. There are numerous books compiled to suit different levels of traders and investors. Below are some of the best day trading books that any serious trader should read. Please be aware that some of the links on this page are affiliate links and as an Amazon Associate I earn a tiny amount from qualifying purchases.


Day Trading Manifesto – Samuel Goldman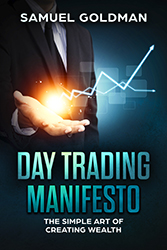 In this easy to read guide, Goldman pulls back the curtain on this particular trading discipline and really shows you exactly what it takes in order to start and be a successful trader.

I loved the frank honesty he displayed when it comes to just how much work is needed in order to succeed and how he has adjusted his trading style over the years.

I would say this is more of a beginner's guide, but that being said, it's got some really great actionable information that even the best day trading books often leave out.

You can see more about Samuel's book here.






Mastering the Trade - John F Cater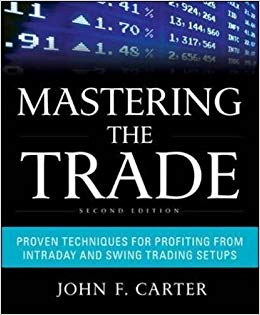 Compiled by one of the most successful traders of the time, Mastering the Trade is certainly the go-to guide for starting a lucrative career in trading.

John F. Carter has more than nineteen years of experience in trading and can explain the ins and outs of day trading in the most accessible and efficient way. He has used a light-toned, comprehensive language to explain the most common psychological traps people come across while trading. He highlights in this book how dangerous day trading can be when there is lack of knowledge and how different markets can turn out to be in terms of psychological mechanisms.

The book also provides day traders some useful ideas and examples of trading strategies and plans and insight into the author's trading experience. What makes this book the best tool for day trading is that it is useful for any trader irrespective of their career level. Mastering the Trade should definitely be a must on any day trader's
You can find more details on his book here.


Day Trading and Swing Trading the Currency Markets Review - Kathy Lien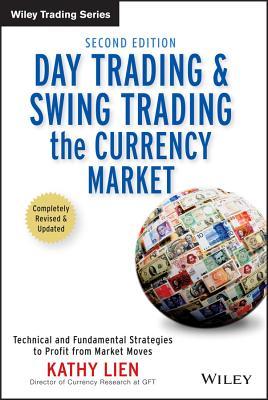 One of the best selling books about day trading, this book is written by a highly regarded analyst in the forex world. Kathy Lien can be seen regularly on finance channels like CNBC, CNN and Bloomberg. She is a reliable source of trading ideas.

The book gives an insight into carrying out accurate market analysis. It teaches the required skills and strategies to approach the highly competitive arena. It is a valuable trading guide that provides the latest data, analysis and statistics of the recent events to give you the up-to-date picture of the foreign exchange market.

The book is compiled in a clear and comprehensive way and describes the fundamental strategies which allow traders to compete and explains the important topics of day trading in detail. The book is a complete guide to forex trading and provides the essential knowledge to start playing with big competitors and winning on your own terms. It is one of the best books on forex trading.

You can see Kathy Lien's book here.


The Truth About Day Trading Stocks Review - Josh DiPietro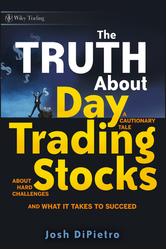 Written to create a realistic guide to the basics of day trading, The Truth About Day Trading Stocks is a book that considers the challenges involved in becoming a successful day trader.

Josh DiPetrio, in this book, emphasizes that day trading is no getting rich quick scheme. The author has a trading experience of more than ten years and he genuinely describes the dangers involved and advises on managing them. The writing is easy to understand and follow. The book highlights the strategic and psychological pitfalls which cause many aspirants to fail. The book is written in a light tone and the author's own experiences are related to teach you some valuable lessons.

This book is an antidote to the general hype in the trading industry which convinces the traders to believe that it is easy to learn and fast path to money. It also explains how the conventional method of purchasing software and attending seminars leads to failure. It suggests that a serious trader should learn the lessons of consistency, self-discipline and hard work for real success. The book aims to impart a realistic view of the day trading challenges and provide the essential insights, techniques and tools to become a successful day trader.

You can see Josh' book here.


How to Day Trade for a Living Review - Andrew Aziz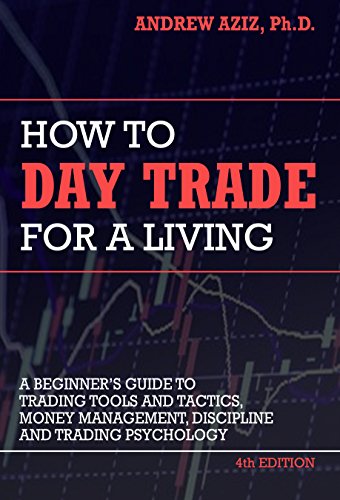 This book contains everything you need to start a full-time career in day trading. It provides real examples of trading and outlines their success process through easy to follow guidelines. The author takes the readers through the whole process of day trading and explains the requirements. He also talks about his own experiences in day trading, about the times he was lucky and his mistakes to make sure you don't go on that path. The book elaborates on the highly important trading strategies used by successful traders on a daily basis.

For beginners, the book gives a complete understanding of where and how to begin, what to expect from day trading and how to develop trading strategies. Intermediate traders would find the book's overview on some of the effective strategies useful. On purchasing this book, readers get a chance to join the community of day traders where they can monitor the author's trades in real time and watch how he employs the strategies explained in the book. You can also ask questions and get answers from the author in real time through chat room.

You can see Andrew's book here.


Start Day Trading Now Review - Michael Sincere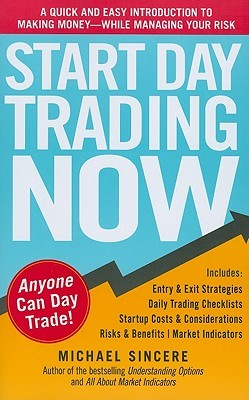 This book is designed to provide an entry-level guide to day trading. Financial journalist and MarketWatch columnist Michael Sincere, in this book, shows how to get started with day trading and its requirements. The book focuses on technical analysis and offers some valuable money management lessons. It starts by explaining patterns, charts and indicators and then walks you through the practicalities of making the first trade. Readers benefit from interviews with experienced traders helping you avoid pitfalls they encountered. The best thing about this book is that it is short and comprehensive, ideal for any aspiring trader.

Michael Sincere is a freelance writer, full-time author and former teacher. He writes for the financial services industry and excels at explaining complicated concepts. In this book, he breaks down the day trading basics by explaining how much money you need, what equipment is required, key strategies to be employed, the technical jargon of day trading and the basics of risk management. He teaches you the most desirable thing – how to master the game of game trading. This book is a must-read for those who are thinking about entering the world of day trading.

You can read more details about Micahel's book here


Summary

Just like any other business, Day Trading cannot be started and practiced without some essential tools which provide all the information to become successful. The list above lists the best books you can use to learn more about trading so that you can get on your way to making a profit and a living. Though there are many other good books on day trading, the ones listed above offer you the best foundational information on managing money, emotions, fear, greed, hope and psychology in trading. These books will teach you the trading strategies and systems while enhancing your motivation and expertise.

If you would like to continue your development as a trader, we encourage you to get a free copy of our book, "How to Manage Market Uncertainty Like a Pro". It covers a huge part of what we consider the missing link when it comes to the success and failure of most traders.

One other tool that we've found to be absolutely invaluable is a certain piece of technical analysis software that we use to get notifications of certain intraday setups, which you can see in the link above.