Dekmar Trades Review – Tracksheet & Performance – UPDATED 2023
Last Updated: November 30, 2023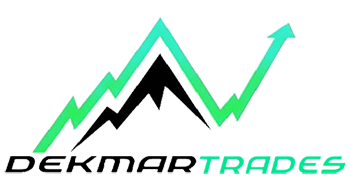 Sean Dekmar, a 24-year-old trader, is the founder and owner of Dekmar Trades stock trading service. He specializes in penny stocks and strives to help beginners start trading like a pro by following his day trading strategies. Dekmar Trades is a stock trading training site and day trading service which aims at teaching novices how to trade penny stocks. You can find his website here.

Launched in 2015, the service has helped more than 3000 traders across the world and works continuously to build self-sufficient, successful traders. The platform provides a continuous learning opportunity through newsletters, trading chat rooms, live stock charting and trading stream. It is regarded as one of the most accurate and consistent trading services and works to build confidence in traders through state-of-the-art educational tools.

With resources designed for both novice as well as experienced traders, this service gives an opportunity to learn how to trade stocks to make some money. Stock alerts include their entry and exit prices as well as a stop-loss feature. The service offers three subscription packages at affordable prices. The basic plan costs $59.99 per month for access to chat room videos and alerts. The cost of subscription for six months is $324 while the annual plan costs $599 which saves you money and gets free gifts as well.


DekmarTrades – Features, Pros & Cons


Features

Watch List – This feature is designed to help the traders know what and when to trade in a day. This saves them from spending time scanning through the stocks to find the best ones. The watch list is connected to the charting software and clicking on any stock shows you a visual of its daily chart to understand why it is being alerted.

Daily Educational Lessons – The program specializes in offering top class educational lessons daily in the morning and noon along with free access to training videos for all the subscribers. All the lessons are provided live and are intended to incorporate confidence and understanding of the stock market into users. You can start learning how to note the hottest stocks easily and how to trade them profitably. You also get access to a blog to improve the trading skills. It consists of a number of informative articles which prove to be useful to beginners as well as expert traders.

Alert Box – The Alert Box is different from SMS alert and it displays the exact stock to trade and the perfect way to trade. It also provides entry price point as well as the price point to exit the trade. These alerts are available for both short and long-term trades. Alerts are received just before the stock makes it move so that traders don't miss out on anything.

SMS Alerts – One of the biggest advantages of this platform is the ability to trade on the go. This is made possible through the SMS Alerts feature. This feature makes sure that traders receive an alert whenever a big play is about to take place. This way, you never miss out on a chance to invest in a profitable stock, no matter where you are.

Trading Chat Rooms – It is a feature that probably sets this service apart from other platforms. Four trading chat rooms including swing chat, trading chat, profits chat and public chat make Dekmar Trades the perfect way to acquire market knowledge. Swing Chat is a private chat room where swing traders can connect with each other and communicate. Trading Chat is for stock alerts, hot press releases, entry/exit points and next big moves. Profits Chat allows traders to post their profits with entry and exits on the last alerts. Public chat is an interesting chat room that lets traders take help from others, discuss any stock-related topic or talk to new traders about strategies.

Morning Newsletter – This is another amazing feature which makes the trading service a good choice for day traders. Dekmar Trade newsletter includes an overview of previous stock picks, stocks worth shorting and daily market briefing. Members also receive reports about top gainers from the past and earnings for penny stocks.

Live Trading Stream – This feature allows the users to watch the Dekmar Trades team live every morning. Along with this, you can chat with experienced traders to learn new trading strategies and also trade. Members receive alerts and hear commentary about the next big stocks through the live stream. The Live Trading Stream also provides a detailed stock analysis of different traders.

Support Chat Room – Dekmar Trades provides a one-on-one support and training whenever needed. The platform also lets users present and resolve any further questions and concerns through private chat rooms.


Pros


Suitable for beginners as well as experienced traders
Lot of educational material to improve your trading skills
Affordable packages
Two-week free trial to test the program before signing up
Offers real-time, accurate stock alerts to help profit in the market
Private chat-rooms for top-quality customer service
Wide-based, helpful trading community
Consists of Trade-Ideas Scanner that helps you know what to trade
You can look into the trading prorgram further here.
Cons


Trial period of two weeks is a fairly short time frame to really test out the service
Sean Dekmar is less experienced as compared to other top penny stock traders
Scanner packages cost a fair amount more


Sean Dekmar Net Worth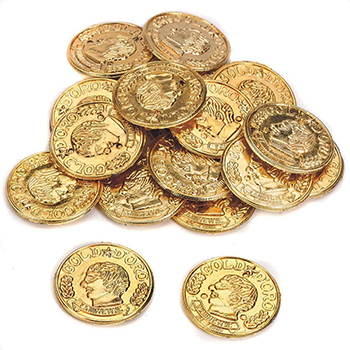 Sean Dekmar is an expert trader who likes trading stocks in the range of 0.25 cents to $25. He is the owner of Dekmar Trades website and service. He has perfected his trading skills over the years and currently focuses on mentoring other traders. The platform has mentored thousands of students internationally. Sean currently has about 1000 subscribers to the program and each user pays him $60 per month. He thus earns $60,000 every month which is a nice passive income. Teaching beginners how to trade is quite a lucrative business and it won't take much time for Sean to start making a million dollar from subscription sales alone.

Whenever I think of penny stock trading, I think people should have a look at our Buy The Fear, Sell the Greed Review

The current estimated net worth of Sean Dekmar is approximately $430,000 and this includes his earnings from alerts service and his trading profits. Much of his income comes from his trading business and DekmarTrades.com. He also sells merchandise like t-shirts, hoodies, shirts and caps for his brand promotion, adding to his earning and net worth. This total net worth covers Sean's houses, property, cars, office and other assets.




Dekmar Free Trial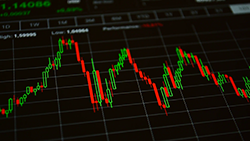 The Dekmar Trades membership is priced at $59.99 per month giving you complete access to educational material, chat room and trade alerts. The biannual package costs $324 while the annual cost of Dekmar Trade service is $599.

The three subscription packages are priced affordably. However, upon registration, the service provides you a free trial of two weeks to let you decide if it suits your requirements. You can access all the features of the program for free for two weeks and see if it is worth investing in. This free trial period gives you the chance to test the quality and offerings of the service. Upon completion of the trial period, you can choose the package that suits your budget and interest and continue using the service.


Dekmar Performance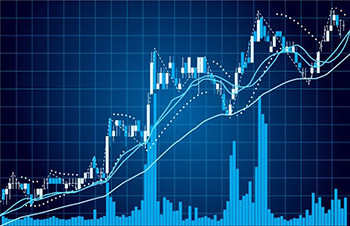 Sean trades stocks in the range 0.25 cents to $25 but largely trades in penny stocks as they are comparatively more predictable. Dekmar claims to have a win ratio of 73% and this is amazing. It is a profitable service with a win/loss ratio on alerts close to 3 to 1 as suggested.


Below are the details of Dekmar Trades profits over a period of seven months recorded:

September 2017: $1,220
October 2017: $6758
November 2017: $10,429
December 2017: $12,541
January 2023: $23,912
February 2023: $10,671
March 2023: $6,547


Dekmar Trades lists the performance and success of its alerts and offers a return of 200%+ in a few months. The site displays verified tracksheet for signal performance to rely on. With the state-of-the-art trading tools including Live Trading Stream, Alert Box, Trading Chat Rooms, SMS Alerts and Live Stock Charting, Dekmar Trades offers a way to stay updated, follow and connect with other traders to become a successful trader. Dekmar is the quickest growing chat room and a well-rounded trading community where traders get a chance to get an advantage on the stock market.

You can sign up for his service and get started trading penny stocks here.

In all, it's great to find someone running a penny stock advisory service who isn't trying to pull a pump and dump on you.